NOTE: Advance ticket sales end at 10PM Friday, June 21
Join us Saturday, June 22, 2019 at Boyd Mill Farm for the 16th annual Blackberry Jam Music Festival, presented by Franklin's Downtown and Noon Rotary Clubs! The Jam brings a talented, diverse line-up of musicians and our community together, and all for a great cause, Hard Bargain Association!
The Blackberry Jam is proud to announce this year's headliner is Grammy-winning multi-instrumentalist Lee Roy Parnell!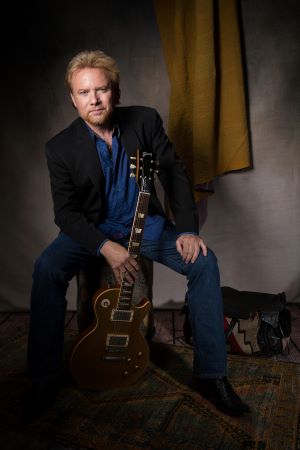 ---
Lee Roy brings his ace guitar playing, distinctive voice and combination of blue-eyed soul, Delta Blues, Road House Rock, Southern Boogie, Texas Swing and Gospel to the headliner slot! Parnell is a CMA Award winning artist and well known for his masterful guitar playing, soulful acoustic sounds and emotional performances.
The 2019 Blackberry Jam Music Festival, hosted by Reckless Johnny Wales, brings together musicians from several states, but focuses on our homegrown talent from Middle Tennessee and all for a great cause. Click on the link at right for our full line-up and schedule.
---
You won't want to miss our pre-show — Viva! Nashvegas will be broadcasting live from 10AM to noon!
---
Please note that we now have a special Children's Concert from noon-2PM. Music starts from the porch stage with our children's program at noon and continues throughout the afternoon and evening until 10PM.
Blankets, lawn chairs, beverages in ice chests and well-mannered dogs on leashes are welcomed. A variety of food trucks and dessert carts will be on site ready to serve you.
Tickets are $10 in advance (plus $1.09 service fee), $15 at the gate, and children 12 and under free! Gate opens at 9:30AM.  Purchase tickets from the menu at right.
See you at the Jam on Saturday, June 22, 2019!
Music helps the berries grow!