---
Inquiring artists:
The supporting line-up for the 2020 Blackberry Jam has been set and headliners will be announced soon. Please make plans to attend this year's festival to meet our event team and determine if you would like to apply for future consideration.
---
Thank you to all who joined us Saturday, June 22, 2019 at Boyd Mill Farm for the 16th annual Blackberry Jam Music Festival. This year's event was presented by Franklin's Downtown and Noon Rotary Clubs, with stage sponsors Puckett's Restaurant and LP Building Solutions, and support from 60 other area businesses and organizations! The Jam brought a talented, diverse line-up of musicians and our community together, and all for a great cause, Hard Bargain Association.
The Blackberry Jam thanks this year's headliner Grammy-winning multi-instrumentalist Lee Roy Parnell!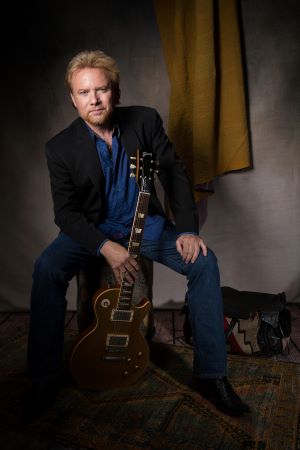 ---
Lee Roy brought his ace guitar playing, distinctive voice and combination of blue-eyed soul, Delta Blues, Road House Rock, Southern Boogie, Texas Swing and Gospel to the headliner slot!
We invite you to join Friends of the Jam.  The Blackberry Jam is a non-profit organization and relies solely on donations, an all-volunteer work force and ticket sales to make this treasured event happen each year and provide support to our non-profit recipient.  Your tax-exempt donation of $50 or more will make a significant difference.  As our way of saying thank you, you will receive one complimentary pass to the 2020 festival, one event t-shirt and cap and the opportunity to attend a meet & greet with the event's headlining artist!  Please use the donation button on the menu at right and thank you!
We hope you will join us for our next Blackberry Jam on Saturday, June 27, 2020! Music starts from the porch stage with our children's program at noon and continues throughout the afternoon and evening until 10PM.
Blankets, lawn chairs, beverages in ice chests and well-mannered dogs on leashes are welcomed. A variety of food trucks and dessert carts will be on site ready to serve you.
Music helps the berries grow!